the ceiling
January 27, 2018
a thursday evening. 8:12 pm.
in my mind,
there's a hill taller than the sky
covered in lush flora
and rays from the glowing sun.
your metaphorical ears will beam with delight
at the sounds of dogs barking,
birds chirping,
guitars strumming,
people laughing,
stories writing,
wind blowing,
smiles shining,
and love sparking.
trust me.

you can't hear a negative thought for miles,
yet a compliment or two
resonate like a shot heard around the world.
the sky blushes pink as the sun bows its hat
and makes its departure
down into its restful slumber.
as the sky dims and lights go out,
little glimmers awaken,
dotting the world's ceiling
like freckles on pale, plump cheeks.
some believe that while we sleep
we become the little glimmers in the night sky.
as more and more eyelids close,
and more and more dreams ensue,
the ceiling comes alive,
dancing with the colors of our universe
and the laughter of our people.
the beauty is indescribable.
the feeling is like no other.
the sun comes up with no conclusions;
people awaken in their beds.
it's time to go,
the glimmers evanesce.
they fade away like autumn leaves:
one by one by one.
they wave goodbye,
yet to return another night.
tomorrow night,
i advise you to watch the ceiling
with a new perspective.
you never know who you might find.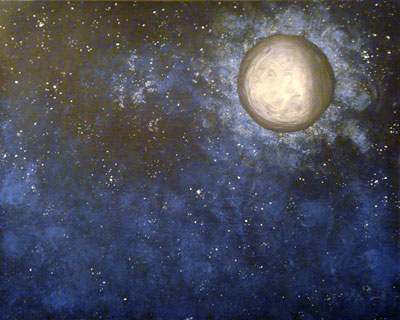 © Allison H., Vancouver, WA