Walrus
January 26, 2018
The wild woolly walrus waits and wonders when we will walk by,
His eyes larger than my head,
Tusks as long as my arm,
His body wrinkles like grandma's face,
BOOM. BOOM.
I hear his orr-like flippers,
Stomping against the sand,
Leaving dents so big that I could lay in them.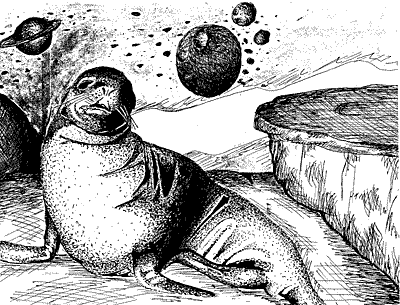 © Casey C., Rockport, ME