New and Used to Be Friends
December 15, 2017
You said you would never hurt me
That we would always be friends
But now I found better people
I've moved on again
We used to have fights
But never like this
I wrote you a letter
And you ripped it into bits
You ripped my heart
Right into two
But I guess that happens
Doesn't it?
Best friends
Now seperated
And I still cry at night
About you and me
Laughing and playing
From the age of three
We've always been together
But now you've found better friends
You said I wasn't cool enough
And pretended I wasn't there
You followed all of them
But didn't give a care
That who you called your best friend
Was all alone
I said I've moved on
But I never really did
When I have time to think
You and I are all I think about
How we used to be happy
And all the best memories
We used to share together
I trusted you
But I don't know anymore
All I know is that when I'm old
And I think back to eighth grade
All I'll remember it as
Is the year my best friend betrayed me.
Because even right now,
With tears flowing down my face
That's all I'm thinking about
And what if I don't remember the times
When we would laugh
And sing and dance
But now you're one of them
And I'm not
You used to tell me
That if you ever left me
That I needed to give you a sign
And that I needed to make it big
But you never told me what to do
When you pretended I didn't exist
I say I'm fine
That I'm alright
But not on the inside
All I'll ever remember is when you hurt me most
When I didn't talk for an entire week
To anyone
Because how mean you had become made me speechless
You used to be the person who would help others no matter what
Whether they were popular or not
But now you've changed
Things are not the same
Between you and me
And to think,
All I'll remember
Is faking a headache to avoid looking at you
To hide the fact that you hurt me
To hide the tears welling up inside my eyes
I don't want it to be this way
But apparently you do
And though you might not still care for me
I still care for you
So I'll do as you wish
And stay out of your way
Even if it hurts me
More than I've ever been hurt before.
They say that eighth isn't that hard
But with friends coming and going
It is
I'll tell you that now
But now I say to my new best friend
Come on in
And dry your tears
Take a seat
And tell me your fears
I just want you to know
I only wanted the best
I didn't mean to keep a secret
But I didn't want to hurt you
So to my new best friend
Come on in
Take a seat
And relax yourself
I'll wish you the best before you leave
Because that's how friendships work
Friends come and go like the waves of the ocean
Some friends stick like an octopus to your face
But some friends leave a sting like a jellyfish directly to the heart
So now to my new best friend
Come on in and have a seat
We'll stay together
Through the snow and heat
No matter what
You can turn to me
I promise I won't be
One of those drama queens
I will listen quietly to whatever you say
And give you my full attention
Without any sway
So come and join me
Even if it's a little at a time
We'll get over it together
If at first slow,
It will all work out
And we'll be new best friends
In the end.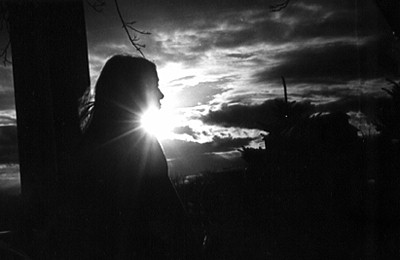 © Elizabeth G., Marblehead, MA