I Thought
December 15, 2017
I thought I could trust you
But you left me
Hurt me
Abandoned me
Made me feel alone
And now I don't know what to do
I sit alone
Unhappy
And angry
But not at you
Just at myself
For not being good enough
For making you not like me
I just want to know what I did wrong
Was I mean
Annoying
Rude
Please tell me
Before I hate myself even more
How do I fix this?
How do I fix myself?
Was there anything wrong with me,
Or yourself?
Maybe,  just maybe
This isn't my fault
Maybe it's yours
For not seeing me
For who I really am
For being so fed up with yourself
You don't even look twice at me
So maybe, this is about you
Maybe you needed to hurt someone else
To make yourself feel better
To not be so insecure
So maybe just maybe
I won't be as mad
But next time
Instead
Just please ask for help
Because you really hurt me
Inside and out
This isn't just about me
I don't want you to hurt others too
I don't want you to make them feel how I do
It's funny,
I'm writing all this about you
And to think,
I once called you my friend.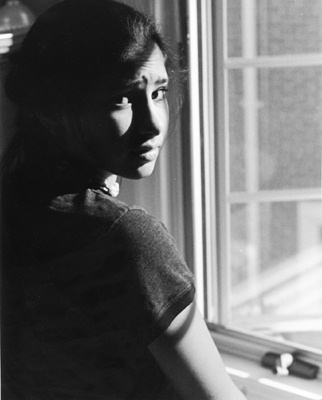 © Jennifer H., Bethesda, MD