Summer Drizzle
November 15, 2017
Outside,
Porch swing creaks back and forth,
Sunny day.
Puffy clouds gather
Turn charcoal
Swell up,
Inflating like black balloons.
Until...
Water plummets down in sheets
Thunderbolts explode with sound.
I feel energized.
Everyone shrinks back,
Except me.
Dancing,
Dancing,
Barefoot,
To the drumming music of the rain.
I stick up my head,
And close my eyes.
Water trickles down my wet, cool face.
I'm free!
Then Callie,
Wet,
Soaked,
Scared,
And meowing appears.
We dry off inside.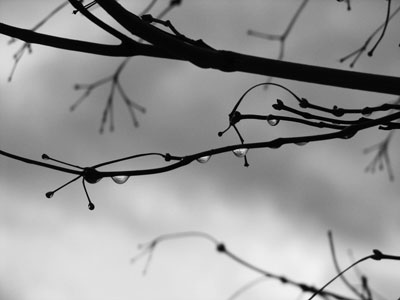 © Carly M., Hopedale, MA