Social Anxiety
October 11, 2017
" Social Anxiety"
How did my worst fears go from the dark in my room when the lights were off,
Spiders, and monsters under my bed,
to phone calls from unknown numbers,
talking to strangers,
The sound of laughter behind me?
How did my own fear become what was going on in my own head?
Anxiety drowns me.
It's someone's feet stomping out of beat with the rhythm of a song.
It's a constant sickness, and not the kind that gets you out of school.
Anxiety was like living with multiple personalities
You had to switch out when you were with different crowds.
It's a filled room with eyes that I think are constantly staring at me,
But turns out they were only caught up in their intertwining conversations.
It's a breath of fresh air because, in a way it taught me to be my best
Anxiety was an open box, but at the same time it felt that someone had taped it shut
But in all honesty
I bound myself in the 4 walled package.
Because yes, I care what you think,
And yes, I change myself to please you
And yes, my palms get drenched with sweat in conversations with anyone
Yes, I stutter in hopes you won't notice I'm stumbling on my own words
And yes, that damn box might be open, but I don't want to come out.
As I've gotten older, it's gotten worse.
The walls I built were once so small,
now they are sky-high.
Like most I could blame someone else for what I have become.
But I won't, because, it's also my own fault.
Go to a therapist they say, so I can be asked
"How do you feel about that?"
Over and over again on a constant repeat,
Like drops of water falling from a broken tap.
"It'll help,"they say.
Anxiety was a ball and chain of other people's expectations,
A thin stream of fear.
Living with anxiety was a constant gasp for air
But it was okay
because I was so used to suffocating,
That I knew how to hold my breath for long periods of time.
Anxiety was a demon living inside my soul.
Whispering, "You'll never be good enough".
Chanting,"sticks and stones may break your bones, but your thoughts will always kill you."
If you looked at me , you'd never see.
The constant plastered on smile wide across my face was a daily ritual.
I've learned to live with it.
Bet you have too,
Wish us luck.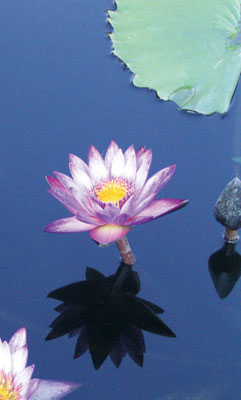 © Hilary B., Barrington, RI