Who Needs Their Heart Broken?
October 11, 2017
I spent so much time trying to fix you that I didn't realize you were breaking me too.
Not so much charity work, more that I cared, and I wanted to see you get better.
While I was picking up your shattered pieces all over the floor,you were tearing me apart with you.
You had shot me down a thousand times,and then you acted like you were the one that was injured,and the worst part was I still helped you after the fact.
You left me so broken,that I could feel it.
Not mentally,but physically it hurt.
It was so much more than just being sad.
It was this deep hole that you forced me to dig, and pushed me into.
I confused that hole for falling for you, because you were good at that,
You were good at making things seem way better than they were.
You were good at manipulating my emotions,
Oh how you loved to screw with my mind,
Make me think things were my fault,
Flip situations around on me.
Until I was just done.
When arguing and yelling was an everyday thing.
And I had to keep telling myself this isn't love,
This ISN't love.
"Well then what is it baby?",you'd ask.
And you sucked me right back in.
I would slowly crawl out of the hole and just as I was about to hit the top, you stepped on my fingers,plunging me right back down my self-dug lacuna.
I never believed in true heartbreak,until suddenly my heart was a kaleidoscope of broken smiles and shattered expectations.
Until I was the girl crying in her room at night mascara covering all her pillows and dripping down her cheeks.
I was just a human drunk on the idea of love.
But to you ,I was just an object with no opinions or emotions.
I think you forgot I had a heart.
And by that time my question was,"Do you need someone,or do you need me"?
Ridding myself of you was just the start of me becoming a smarter,stronger version of that small,fragile girl you pushed around.
Sure you've left some bumps and bruises,but they'll heal soon.
Bye,c.a.s.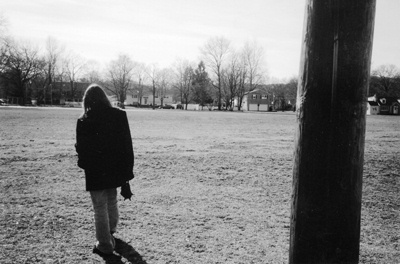 © Rosalie P., Pompton Plains, NJ