Irma Was More Than a Hurricane
MAG
September 20, 2017
She was coming.
On her way,
At the drop of a hat –
Devastation would arrive.
I had no idea what would happen,
Or exactly when,
But she was coming and with a quickness.
All I knew was that
It was imminent and inevitable.
Irma was the devil in
Disguise,
And there was not a single thing
Anyone could do to stop her wrath.
There was no water,
I have not even a drop left.
I live in Florida,
And she is surely going to
Drop by to say
Hello.
You aren't welcome, Irma
I don't want you here.
My knees buckled,
And I was hyperventilating in the
Corner of my hallway floor.
These four walls,
They began to cave in;
As the wind picked up speed –
The rain came crashing down,
Against my shabby roof.
She ripped the shingles from that roof,
As I cried out to some
Non-existent god to protect me.
It was with the shattering of the windows that I heard the wind blow faster
Than any car, bus, or train.
I should have caught one earlier,
And have been far, far away.
But its too late,
And the danger is coming,
These trees began to fall.
My eyes leaked a salty fluid as
My heart skipped beats.
I couldn't control my anger.
I screamed
"This is my house
My home,
My life,
My pride and joy.
And not even you, Irma
Could rip that away from me"
As you caught your eye on
My home,
I held my head in my hands,
Ripping out my hair.
I was dizzy,
And I had passed out.
With the hours that had gone by,
You had left.
And I woke up delusional,
And when I went outside,
I was distraught but grateful to be
Alive.
And I know deep down,
Some angel looked over me today.
Somebody wanted me alive,
I don't know who.
But they protected me,
So that I could live another day.
I wiped my eyes, took a breath,
And even though my home was in shambles.
I was not,
And I am forever grateful.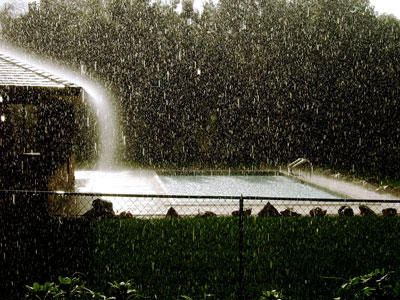 © Chelsea C., Auburndale, FL