The Sun Returns
July 14, 2017
the wintertime left its numbing marks,
dismal as the dripping rain and the endless cloudy days
hope seemed abysmally absent
In the wake of fractured dreams,
monday mornings and monday mourning
with its freezing fingers it stole
and ate with unforgiving teeth
each little piece until there was nothing left.
emptiness consumes like nothing ever should
and yet, each day keeps arriving
does a tree wonder why it still stands with no leaves left?
how does it know that it will be okay again?
it will once more become blessed with promise
and be soaked in rebirth
why does it not cease to grow?

I stopped growing.
And then the sun returned.
the bittersweetness blossomed,
and every shattered piece found its place
never did light feel so fragile,
or so painfully perfect
like the grass on the hills, it sprouted and bloomed

that hollowed out space is now a hallowed place
And at once, it is finally whole
I have never felt so full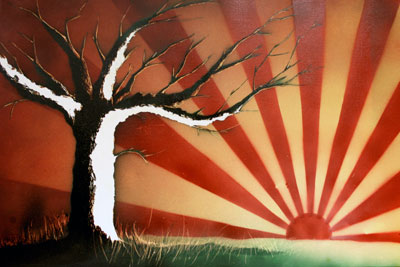 © Tomas C., Lakewood, CA