The Apple Orchard
June 20, 2017
We always go too late in the season;
They and me, my parents and I.
Every year, the same:
I'm strapped into a carseat
And driven, an hour and a half
To the apple orchard,
To rows upon rows of browning trees
And stinking fruit wet with rot
Trampled underfoot, hornets crawling
Lazily through the apple carcasses.
The trees are too old and tired now
To proffer up a forbidden fruit
For little me, my golden head
Bobbing up and down between the bare wooden stakes.
So instead of apples,
My father buys me a plastic bottle of apple cider
And lifts me into the sky.
It's too late for apple picking
But too early to let me go.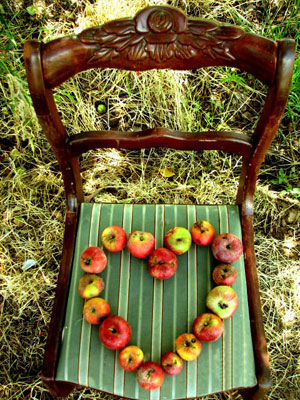 © LZ A., Grand Junction, CO