Delicacy.
December 20, 2016
Looking in the mirror, I can't seem to recognizethe girl that stares back at me.
She seems so innocent, as if she hasn't experienced the world yet. 
As if she doesn't know what life can do to a person. 
She has a bright light emmiting from her. 
She seems almost see through,  with glass like features. 
It doesn't bother her that people can see who she truly is,she has nothing to hide. 
I noticed she has wings,they are small, almost invincible.
She notices what I'm staring at and smiles. 
She knows something, something I don't.  I reached out to her.
To see if a smile so pure can be real, she mimicks my movement. 
She laughs, as if she was caught doing something she shouldn't be doing. 
Does she know what life can do to one? 
Someone should warn her. She should be prepared for the things that come and try to take her innocence.
She's just so young and delicate. 
Just a little butterfly, but I don't want to ruin her life for her.  
So, I just stare at her and try to capture this moment and remember her as she is now,before life throws her off the edge. 
Before her light dies out. 
She's still so innocent.
Could she be my reflection?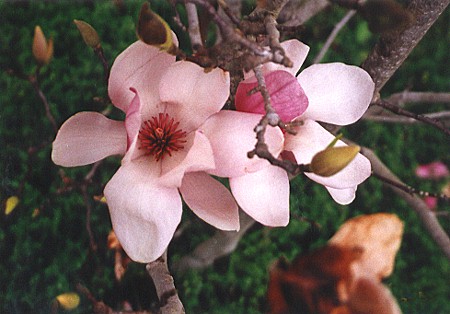 © Callie B., Destrehan, LA