Even in Death I Will Not Part
November 25, 2016
You choked then gasped for air,
You collapsed on the frigid floor.
No one had claimed that life was fair,
Please, I can't take this once more!

Away he went; your limbs ran cold.
And no one had supported their reason,
We didn't get a chance to grow old.
Now was that why they called me a heathen?

It got harder to pray to God when he stole the one.
I had never met a man so beautiful, beautiful.
I slipped away and knew I was ready to be done.
I was holding on and I had felt so pitiful, pitiful.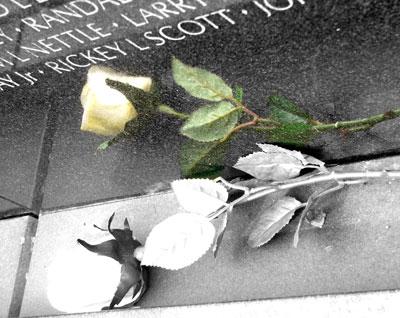 © Kimber E., Yorktown, VA