Lead Foot
November 17, 2016
It wasn't intentional.
I didn't mean to destroy her.
My mind was racing faster than I was traveling,
believe it or not.

The road was so limited,
And my state of mind was even more narrow than what hastily pasted me.

The harder I pushed down on the breaks the tighter my heart clenched.
I felt her pain strike down throughout my whole body.

She's obliterated.
Corners crushed.
Top tilted.
Wheels wiped out.

She got the red light.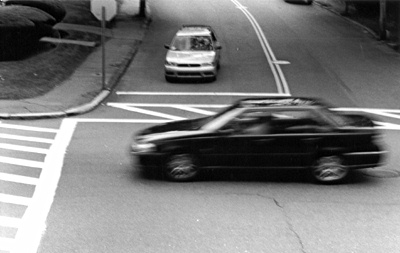 © Ed J., Marblehead, MA