The Golden Creatures
November 15, 2016
Hiding amongst the sheltered valley,
Concealed beneath the trees,
I gazed into the exposed plain,
"I thought I glimpsed a fairy."

Sitting in the whispy, evergreen thinking-tree,
Pondering life's vicissitudes,
I heard a soft whistle in my ear,
Turning toward the noise, "I thought I saw a bird."

Laughing by the moss-covered fallen log,
I chuckle as I fall,
Imagining that I,
"Have fallen down a rabbit hole."

Leaping atop the maple-wood bridge down the wooded path,
Peering through the cracks at the rocks far below,
A flash of color and a small little cough,
I thought that, "Perhaps it was a troll."

Perched upon the rock amongst the shallow pool by the banks of the Suncook,
Gazing through the wooded curtain at the raging river in front of me,
A twinkle of scales, a splash as the glimmer recedes,
I envision that, "I have spotted a mermaid."

My mother laughs,
My father ruffles my disheveled locks,
"Don't worry." He says,
"You'll catch them next time."

Like a stubborn mule,
I try to contain the magic residing in my woods,
I travel into the shade beneath the maple trees every day,
Resolve burning within.

That was so many golden years ago,
When I knew not of the reality in life,
When I imagined a time,
When I could finally fly.

Now, as I stroll through my wooded kingdom,
The birds do not stop to talk,
The fairies have ceased to remain visible,
I no longer hear the chuckles of the gnomes when the rain makes me miserable.

The resident rabbit has now moved on,
The mermaid has migrated south, I think,
The troll has relocated, tired of my pestering,
The birds no longer sing their sweet song in my ear.

As I romp through the woods,
I see the sheltered valley, surrounded by trees all 'round,
I laugh as I slip off the rotting log,
I leap across the now-disintegrating bridge,
Lastly, I perch upon the rock, staring into the receding river.

The golden days of our friendship,
Disappearing with the snow,
Falling less and less every year,
Yet when I remember them, the memories seem to glow.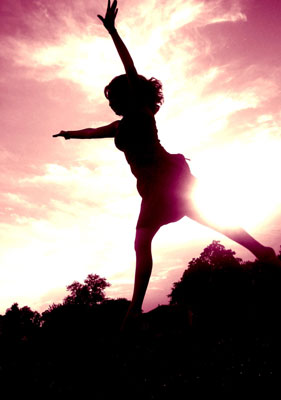 © Martha V., Morton Grove, IL