Grace
November 3, 2016
Please give me the power to give myself grace. It is the depression, it is the trauma, it is not me as a person. I deserve all human experiences despite not believing so.
I do not need to light myself on fire to burn others wrong doings.
I do not need to drown to suffocate the memories.
I do not need to drain the blood from my veins to remove the poison of the past.
To breathe and to have a beating heart are blessings I must not take for granted. I do not need to die to escape the pain.
I have suffered and crumbled more than I would like to admit. I have been through hard things, and came out of them with more strength, maturity, knowledge..
This pain is temporary. These scars will heal the more time passes. The pain I am experiencing now is nothing in comparison to what I have previously endured.
I have suffered deeply, and I have survived. I can move through this moment and continue to survive.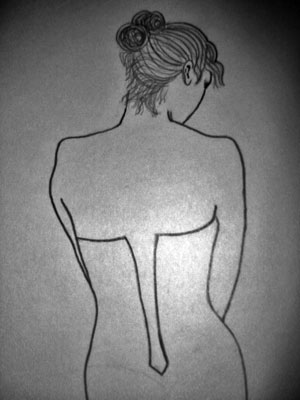 © Jennifer B., Larchmont, NY