Fallen Knight
MAG
October 13, 2016
Looking at the sky on a warm September night.
Lost and alone in a world full of fight,
But he's given up; lost his way;
A fallen knight day after day.
No one knows the poor man's plight;
What made him quench his lust to fight.
He'll leave for the sea for the land's a bore;
To be a knight nevermore.
Cast from society this man works for the sea.
Struggling hard not to fall from sobriety.
He's tired of being; lost his reason,
And now he's a drunkard
Every day, week, and season.
When a storm came through the ship would
stir and shake,
And he would lie there scared and awake.
Until the ship gave,
And the man was sucked into the wave.
Like a dream the man did float.
Lost and alone
Adrift without a boat.
Stuck in unconsciousness;
Exposed to Earth's threats,
And sinking below to the ocean's depths.
He awakes.
Waves and sea gulls the only sound.
He slowly realizes he's on the ground.
A tiny island with only one tree.
In a single glance you'd see all there was to see.
He crawls under the shade.
His vision wants to fade.
No food, no water,
All that's left are thoughts of her.
But they only make him sadder and sadder.
He's starving;
His mouth so dry he's choking on spit.
He knows he will die, and he's waiting for it.
His final thoughts will be of cool and smooth wines
And his lost wife, while he begs for the end of life.
But that was not to be,
For as the man began to falter
A ship sailed by,
His future altered.
They brought him aboard,
Fed him, gave him drink,
And let him get some sleep.
The man was sad still;
Sad and tired. He spoke to no one,
Answered no questions.
He just was … And he despised that.
He wanted to die. Wanted it over.
Every waking moment that he was sober.
He thought of drowning,
But feared the idea of being lost forever.
He thought of leaping from the mast,
But feared the fall.
He feared many things,
But death most of all.
So he spoke to one of the crew,
And he begged him
On hands and knees
To kill him in his sleep
"Oh please! Oh please!"
But the man said no,
For he could never live with himself.
He decided the only way was suicide,
And in the deep dark night the man,
The fallen knight,
Raised his pistol;
Knowing one tiny lead ball;
Would finally end it all,
And cried.
This time the man did not wake,
His body kept lying motionless
As if it were adrift in a lake.
The crew found him,
And had arrangements made,
A wooden coffin,
Ebony grade.
They never knew his name,
Nor learned his might,
But they knew from his rusty blade
That the man was once a knight.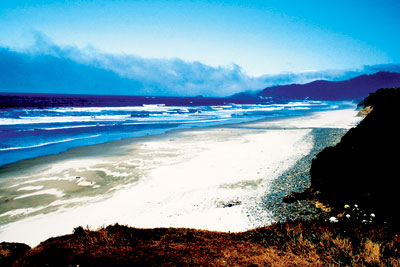 © Kristin R., Los Altos, CA