Valentine's Day 2016, part 1
MAG
October 9, 2016
three days later, my lips are still chapped.
did my lips taste like salt, soda, sunscreen?
when you kissed me in your girlfriend's corroded car,
on the way home from our beach.
do you remember what my lips felt like on yours?
your girl, who tagged along on all our adventures,
the girl whose concerts you never let me miss,
the only girl you ever let touch your long curly mane
the only girl you ever asked me to lie to.
she didn't say anything at first,
she just looked at you with those blue tearing-ocean eyes of hers
until she built up the courage to ask, "why would you do that?"
meanwhile i stretched out in her backseat,
and watched the traffic lights change through her windshield
quietly asking myself the same question,
my mind wandering from the feeling of my sea-soaked skinny jeans clinging to my calves
to the scent of seaweed and Hawaiian Tropic hanging in the air.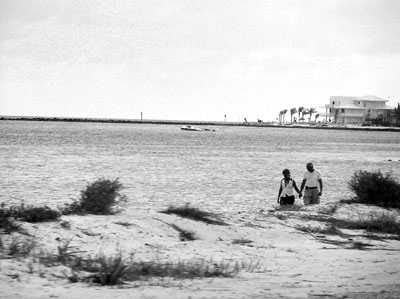 © Edgard B., Coral Springs, FL