Growing Up
September 21, 2016
We start with letters.
Numbers.
Colors.
The smallest fragments of our intricate world, the bits and pieces.
Then they hand us a needle and thread, and until our fingers are ground to dust and wet with blood, we blindly stitch and stitch as they manically hand us more scraps.
And all the while we are screaming, yelling as our voices grow hoarse, crying as our voices vanish.
and, once we have no more voice, they ask us to talk.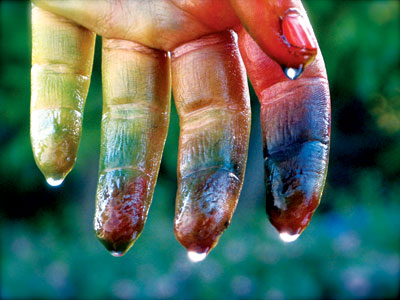 © Allison F., Menlo Park, CA