Never Forget Me
September 11, 2016
All these wasted breaths;
and I'll still breathe for you.
And I can't think,
As my lungs collapse
preventing inhalation.
And as I lay here,
I am close to dying.
I'm so far away
from you.
I can't even breathe,
My chest heaves in and out.
But oxygen has lost its way to my lungs;
Choke.
I can't believe what's become of you.
Your eyes used to glow in contempt
but now they glaze over in a desperation for euthanasia.
I will not give you my pity.
You will never get my permission,
but it seems to be that you won't be needing it.
I will not remember
your beautiful green eyes.
Nor will you remember
my tearful, pleading brown ones.
I would fall to my knees crying,
shaking, grabbing at your jeans.
Begging you not to do it.
I screamed as you
lifted your finger onto the trigger,
And as you dragged it up towards your temple.
I screamed.
"Mercy, you have so much to live for. You have-"
You pulled that trigger.
And as you fell face to the floor,
I finished my sentence.
"All of me."
As my body crumpled next to your corpse;
I held you until the sun came up.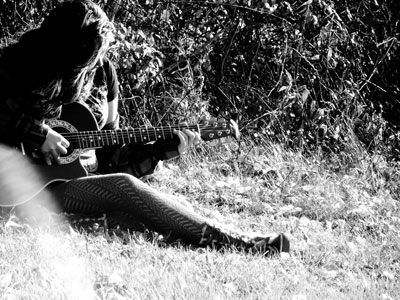 © Chela T., Southampton, NY