A Clear Night for Learning to Drive
MAG
September 2, 2016
Black and late. The crickets,
mute. Yolk-yellow headlights
stumble through the darkness
like two sick eyes –
their beams
push shadows against the empty
parking lot. Tonight,
Mom's posture in the back seat
is soft while Dad's low-tide voice
from the passenger side
directs my sister's hands.
But when my sister's fallibility
swerves and accelerates –
silhouettes stiffen, shouting –
from my position on the sidewalk
again I am lurched to the cracks.
Scratches. Dents. On this family van.
One night I ran straight into a barn.
The chickens clustered around the tires,
dazed and white, shocked into silence
at the eggshells crushed like glass.
My family in our spare moments –
a half-hour trip to the city,
the quiet satisfaction after
a nice dinner – lecture each other
on the mess of accidents, but
what I needed to learn, just once
I think, was how
to look the rear view mirror
straight in the eye. To cradle light
after shattering its thin-shelled breath.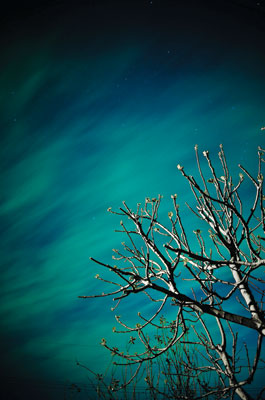 © Chyi-Dean S., North Tustin, CA