A Guide to Life
August 25, 2016
Open your eyes and remember that today will pass.
Deep breath.
Be sincere.
Acknowledge that you want to give up, but don't stop and unpack – keep traveling, find new directions, forge your own map.
Be forgiving.
Don't hold guilt upon yourself or others, no matter what they say, fault doesn't need to be placed.
Be understanding.
Despite curiosity, know that not everything needs a reason, and even if there is, it might not be a good reason.
Be proud.
Look at how far you've come, look at the mountains you've conquered, and look at where you're going.
Be free.
Open your imagination and let it wander, let yourself see that you are more than a number or statistic.
Don't run.
We were not meant to let our demons chase us – life is not a game of cat and mouse.
Come out from your hiding spot that is the deepest corner of your mind.
Step back from the edge.
Admire the orange horizon at the summit instead of stare at the cold water below.
Find hope.
No matter how harsh or unpredictable the rain, someone has an umbrella.
Believe that the storm will end.
Everyone will repeat the same statement, you need to have the trust in yourself though that it's true.
Sometimes you'll find yourself drowning in fire.
Swallow the flames and let them fuel the ammunition of the angels in your mind that are battling the demons.
Ignore the naysayers who dismiss your war.
Thank the people who listen to the story your life has weaved.
Uses no script, conduct no rehearsal.
You're never given a script to begin with, so don't create one. You're never given a practice, so improvise.
Build yourself a future behind your eyelids – but don't drift too long.
Open your eyes and remember that today will pass.
Deep breath.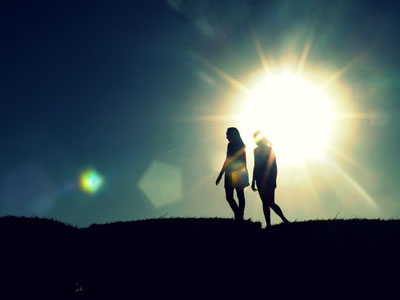 © Alexzandria R., Salem, OR