An Open Letter to My Anxiety #1
August 19, 2016
I don't want to be your friend anymore.
I'm tired of you.
I don't wanna feel little anymore, I don't wanna be scared.
I don't wanna doubt and cry and scrape my nails up and down my arms until I bleed.
I don't want to sit in an armchair as my world spins, seeing dark shadowy monsters surrounding me, ready to choke me to death.
I don't want your gaping dark mouth to swallow me whole.
I'll sit in this armchair and argue with you until light cause I'll be damned if you get to keep ruining my life.
I'll plug in my earbuds and lunge across the table, finger pointed:
"YOU! You! Who gave you the damn right? The right to tamper with my head?"
I'll light the darkness with my phone screen and bang my fists on tables.
I'll pull my hair and stare at the armchair across from me until you shrink.
Then car headlights flash across the leather and sweep you away.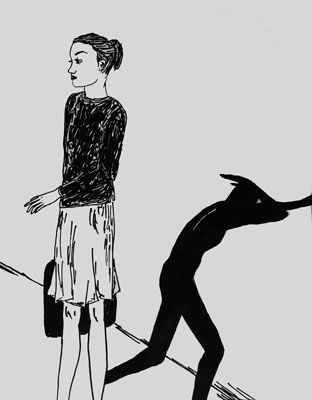 © Natalie D., Ames, IA