"Hall of Mirrors"
June 23, 2016
A slice of pure, white light gleams from the sharp edge of the mirror;
Where images ripple and scream a fairground of despair;
And sink into the glass folds of their anguish.
The face glancing serenely in the reflection has eyes cool as blue marble stone
And hair that flies down in weeds, in a tendril of tears;
The thin lip curls in sheer disdain,
And wilts in sadness, in pain.
Body blossoms and balloons as the eye times its movements with perfection;
Cheeks distort and crumple as flour from a baking roll;
And a golden lamp drains the image of power,
Showering its owner in a sheet of shimmering dimensions.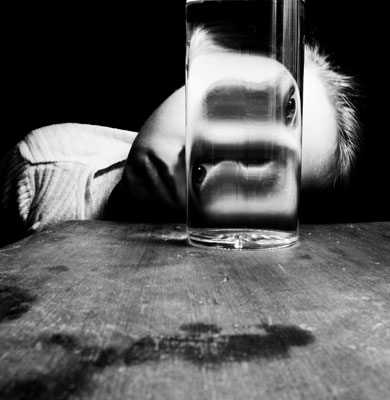 © Sarah M., Blairsville, PA