The Green Flash
June 6, 2016
There is a phenomena
When the hot rays of the golden sun,
And the cool breeze of a glistened darkness
Come to steep a romantic air.
The prospects of the busy day
Fold into the horizon
To an event that stops breath,
Forcing the eyes
To not blink,
Forcing the mouth
To lose its speech
(A silence that means more than any words under a blue sky),
Forcing the body
To feel
Exactly where it is,
Isn't,
And wouldn't have been able to be
To see
The green flash
Of a sunset.
As you inhale
So you breath in
The stars that begin to pepper the sky.
The light that they shine
Shimmer like the diamonds
That adorn slender fingers.
They continue to gleam
Even if they may have disappeared eons ago
Into the coal black night.
The celestial navigator's job
Is to find where they are
Forcing the eyes
To continue watching a false horizon,
Forcing the mind
To use stars in infinite distance
For a finite place in the universe.
Forcing yourself,
To continue waiting
For a sunset
To see an optical illusion.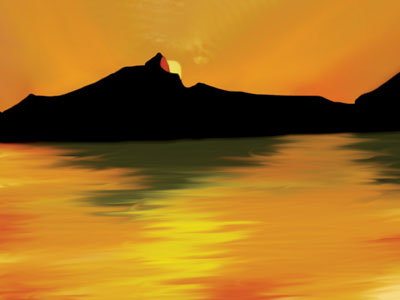 © Rachel M., Camarillo, CA