Hunger
MAG
April 22, 2016
stretch my skin of thin paper jelly
on my pale pink lips
and i punch my soft belly.
in the yogurt stained mirror
leaned against the cabin wall,
i cry and cry and cry
and now i simply fall
to the pee-stained carpet,
itchy on my cheeks,
tear stained cheeks.
it's the middle of the week
yet i am still at home
all alone in my room
sun shining through
the moon-stained tethered window
blackened by the paint in which one day
i will wipe my fingers – pink flamingo
colored like flesh
not like the rest
because of this rotten pinky nail, still alive
the walking dead
she is cloaked in a band-aid
blood still flowing, blood so red
i kiss, suck the metal salty middle school finger
and, yes, my tongue lingers
the finger
because my teeth injure
and conjure the pain
a small heartbeat
in my pinky finger.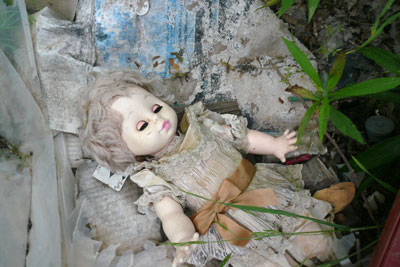 © Ashley J., McDonough, GA