The Sharp-Tongued Death
March 28, 2016
Broken bottles and tired eyes
Filled with tears you never meant to cry
The corroding building where you go to play
is the only place where your thoughts go astray

Eyes are coated in the eyeliner from yesterday
Prone to exponential decay
Mind shut off the worries and doubts
don't want those thoughts coming out

Untied Converse with a grunge toe
waiting in line for your necessary espresso
A few dollars left but not enough
to stand at the corner and get the bus to stop

You're stuck on the corner long enough for the kind man to give you a ride
You quickly accept and give him a small smile
Unsuspectingly hopped in the car
and closed your eyes to dream
He slams on the brakes at a stop sign and you begin to think
Turning a slight cheek as he gives you a sly wink,
you crack open the door and jump out on the street.

Your alias can't save you now
Popped, Swallowed, and Drowned
Mind too foggy to hold your doubt
swinging your fist as he follows you down

Running and Running as fast as you can
But you tripped on your shoe lace, so he throws you his backhand.
You look down at the asphalt
thinking this is it
you could've saved yourself
but your mouth was too quick.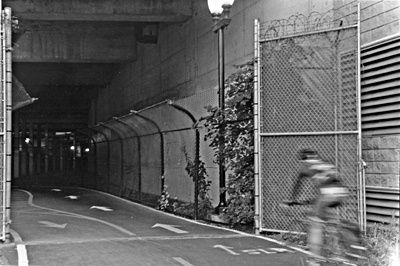 © Claire E., Bethesda, MD