Arise, Earth
March 25, 2016
Roses bloom in the thorns of the dark green grass
The delicate curve of petals sprinkled with a hue of raven,
A white beam shines boldly on the horizon.
The clouds peak out in their blue, candyfloss delight
And rain sparkles down the cheese chunks of the moon
As ash whirls round the woods in fatal intensity.
So arise you furious stars
Come to rage and shake and burn fury
In a thousand pieces of meteor
As it booms and clashes in the sky;
A tearful blue raindrop falls and dies.
Strange wind as you swish and twist,
Blow my hair backwards in space
And cool the heated passions of my skin;
For mortals breathe another life in nature,
And it eats us back into the soulless, soiled earth.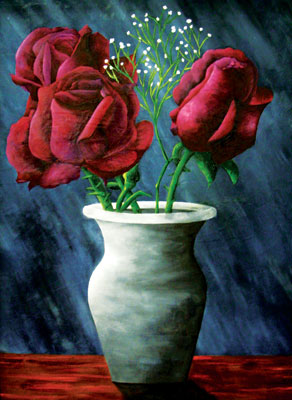 © Brandon S., LaFollette, TN