Dragon in the Fireplace
March 13, 2016
My eyes were golden flames
As I rested in the coals of the fireplace,
My darkening scales still glowing brightly
And my fiery tail curled around a pile of embers.
From my mouth curled a thin tail of smoke
That wavered every time I exhaled,
And my blackened claws were buried
In the ashes and ruins of my fiery temper.
The scorching blazes of my mouth
Hastily devoured log after log,
My endless appetite sinking my teeth
Into each delectable meal
And my flicking, forked tongue
To lick at the remaining cinders and soot.
I was a predator, a fire-breathing reptile
Spawned from the very depths of hell;
None dared to challenge me
For fear of sparking my heated anger
And rekindling my destructive nature.
Even the most heartless of mortals
Couldn't hold a candle to my consuming fire,
So I was left to the brick walls and iron grate
Of a fireplace, where I shall one day die out
And forever sleep in my searing bed of coals.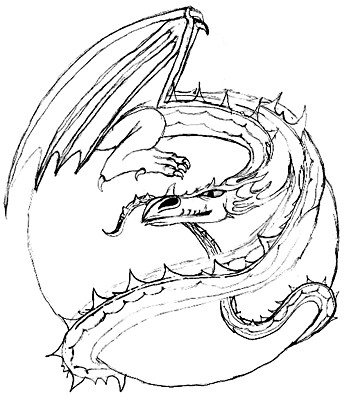 © Sheena F., Glasgow, MT