Ignorance is not Bliss
March 1, 2016
A student learns about the Holocaust in class.
"Why does this matter?" she asks with sass.
"It happened such a long time ago," she persists.
"That doesn't make it less important," the teacher insists.
In twenty years, people may forget.       
The choice to be ignorant is one they will regret.
Maybe in the 30's, Jewish people were the "enemy."
Maybe in the future, it will be you and me.
A boy jokes about violence one day.
He doesn't care about wars that are a million miles away.    
His narrow mind is like a box sealed shut;
He can't fathom how deep war wounds can cut.
In twenty years, people may ignore each other:
Lack of empathy toward a sister or a brother.
Maybe today, a Syrian child is a casualty.     
Maybe in the future, it will be you and me.
A mother watches the news describe the issue of global warming,
But she doesn't care about atmospheric holes forming.
The world cries out for a helping hand;
Earth is a baby with increasing demand.     
Maybe this year, we will pave a new street.
Maybe next year, we will feel the heat.
Oh America, why don't your residents see
That the mistakes they make now will last an eternity?
Battlefields strewn with destroyed corpses and gore:     
Global strife is something we cannot endure.
The sobs and the screams that we usually ignore
Will begin to add up and knock on our door.
Trapped in a chamber and gasping for breath,
Scratching and clawing at walls till death.      
Dropping a bomb from a plane in the sky,
Hoping innocent children aren't nearby.
Greenhouse gases that ruin our air
Are released by people without a care.       
Scarier than all of these physical terrors,
Apathy and ignorance will multiply the errors.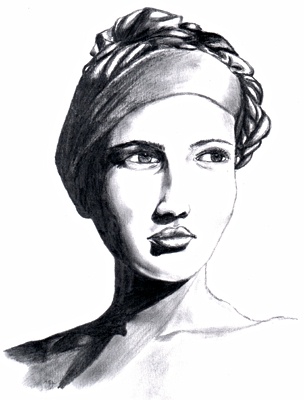 © Brynne L., Williamsburg, VA