Self Portrait
February 4, 2016
I am better through writing than I am through talking,
-but I use too many commas, so that my sentences are way too long, and really they tend to lead nowhere, just a string of tangents-
I have a hole in the knee of my tights, and a tendency to overreact.
someone once told me I catastrophize-
I am bad at drawing and I try too hard for the wrongs things and procrastinate too long for the right things,
and I take things too far
and say 'I love you'
too little
I am taking things too personally.
waiting for good to happen, but not making a change.
I wear too many stripes,
I can't carry conversation.
I am a notebook of thoughts and messy writing scrawled across everything-
my homework, my desk, my skin, my problems.
I am seeking attention and always tired.
I am complaining too loudly, and appreciating too quietly.
I call myself an artist but can't seem to make art
and I am writing so many poems but they don't come from the heart
I am fake, and a mess and I get so upset
-on Friday nights
when it's 11
and I am alone
and I know in exactly a week, in two weeks, in three weeks-
I will be in the same spot, doing the same thing, alone at 11-
I am never going to get anywhere at the rate I am moving, but I walk too fast, down the hall, never late but always scared I will be-
I am scared of the wrong things.
I am unfocused.
I am ok,
I am going to be ok.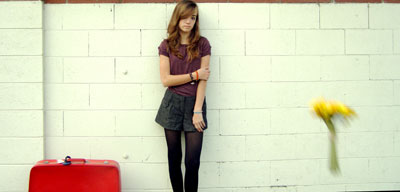 © Austin K., Studio City, CA