A Modern American Dream
February 4, 2016
I understand the hearts of heros,
I understadn the minds of martyrs.
The way they courageously fight.
The way they have hope.
The way they find faith.
The way they believe.
I am the determined doctor,
Seeking knowledge to be useful.
Working to defeat deadly diseases.
Triumping over the illnesses and ailments,
Healing the festering flesh and seeping sores.
I am a philosopher,
Questioning and understanding the unknown.
I am a psychologist,
Patching the worn weary fractured minds.
I am a police officer,
Providing protection for my people.
I am an engineer,
Bringing new innovations that make living easier.
I am the worker producing the prototypes,
Operating the machines, bringing life to an idea.
And I am the sound soldier,
Standing steady and strong for deployment.
A martyr in the making,
Fighting to protect my country.
The machine guns rattling in rapid fire,
The clanking of tanks and tat-tat or turrets,
Pounding loudly within my eardrums.
Ringing crystal clear.
The piercing shrill whistle of missles,
Unknown objects, projectiles that fly by.
Bright red blossoms of blood, blooming from my wounds.
The darkness consumes me as my comrades arrive,
Carrying me to safety, with empty promises that
Everything will be okay, that you will make it.
The feeling of falling from up high, complete with silence.
Expecting a hard impact from the force that never comes.
Theres only a soft still quiet breeze.
Like the caress of a loving mother,
Brushing away a childs tears,
Calming murmurs of happiness.
Along with comforting words,
That they'll be okay,
That everything will be alright.
That you dont have to cry,
Because nothing bad will happen.
That they dont have to fear anymore,
That everything will be fine.
These sweet, empty promises that we believe.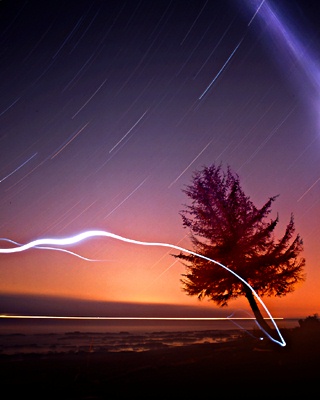 © Joey M., Spokane, WA