See the Beauty
MAG
January 29, 2016
Our bulbous eyes,
expanding with each and every
wonder.
Every fractal
that weaves together the
shattered fragments of our earth.
Such a dazzling world.
It deserves to have all
of us tiny ants
who crawl about its surface
know.
Know that everything
isn't as mundane as it seems.
That each dawn and dusk,
each sunrise and sunset,
each hello and goodbye
doesn't have to be jaded.
Life is worth living,
I promise you.
Because there are such wonders
on this beautiful planet,
wonders that are
shackled to its skin.
Just look closer –
look beyond your daily regimen –
and you'll see the beauty in everything.
Next time it rains
search beyond the gray cloak
the sky wears, instead
see the
meticulous pattern of the
whorling droplets, each
teardrop a path to
above.
And next time
the darkness falls,
search beyond the
pitch color of the sky,
instead
see the flickering halo that
is hugging the stars.
So choose
to see the beauty.
And you'll see everything.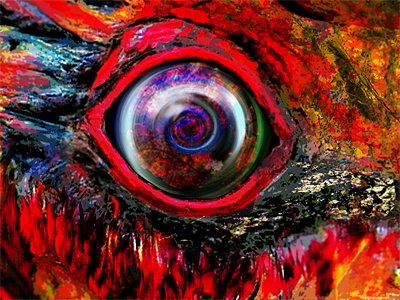 © Tom M., Philadelphia, PA