Steps to Fixing a Broken Heart
January 28, 2016
Step 1
Wipe away the tears with gauze
And dab away the blood,
Taking care not to remember too much
Lest your wounds cry anew.
Step 2
Disinfect the cuts with care
And apply a little hope.
Sooth scratches and bruises
With acceptance (it will sting a bit).
Step 3
Use the needle and string of friendship
To sew up open gashes,
Letting the bond pull you together
And seal away the pain.
Step 4
Pick up the broken pieces
And glue them back together
Until the puzzle of your experience is complete
And you understand the reason for everything.
Step 5
Have patience and take your time to heal,
And with time love may paint over the scars
And inject warmth into old wounds,
That the bandages might open to trust.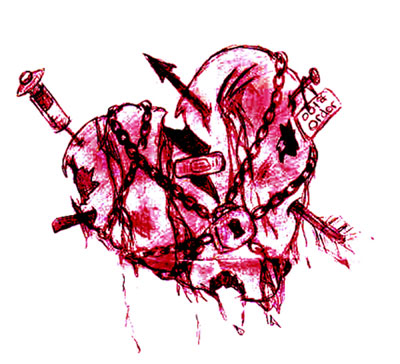 © Asia B., Hudson, MA