Plant Memories
January 28, 2016
A day will come
When the river of words dries up,
When my fingers start to wither
And time reveals the smiles beneath my eyes.
I will be able to look at my past
As one standing before a forest:
Seeing the green-crowned trees standing tall,
The tumulus tangle of plants unable to fade
Yet unable to enter into.
Then the shadows of death will frame my eyesight
And fog my energetic youth,
Weakening my arms and legs,
But I will not be afraid.
To live forever one must die,
The plant of your past dropping memories
To grow anew as seedlings in the soil.
So when the time comes
I will give my life back to the earth,
That I may return all that I borrowed
And become the new seed or roots of a plant.
Then I will live again,
The memory of my human heartbeat
Joining the pulsing throb of an endless forest
And faintly calling through the mists of time.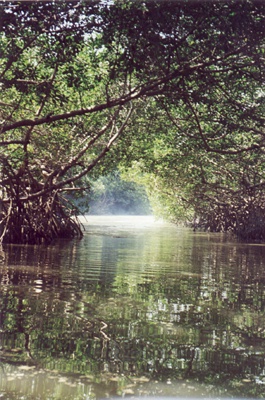 © Olivia O., Chicago, IL