Be Careful-Watch For Your Life
January 22, 2016
Women,
Some runaways
Some captured,
Alone
Vulnerable
Hungry
Scared
Choked by the miles of haze
Caused by maquiladora factories
And car exhaust
That hangs in the air
Like a blanket of fog
Taken,
Abused,
Only some live to see another day,
Raped,
Mutilated,
Tossed in the streets like garbage
So that everyone's eyes may see,
Be careful-watch for your life is all they say
These are the young lives taken by
Disgusting,
Cowardly,
Idiotic men,
And what for?
Why?
Why do they do this?
The cries of mothers,
Grandmothers
Housewives
Relatives and
Friends,
The ones who mourn for those they have lost
Hang in the air,
The air of Juarez Mexico,
As they hope and pray that the next unburied body
By bulldozer,
Won't be the ones they have lost
The young women still missing
Some only 13 or 14 years old
Are all beautiful,
Are all missing,
Are all young,
Are all.....
Gone
The haunting images of
Mutilated bodies
Stuck in the minds of every person in Juarez Mexico,
The city nicknamed "the capital of murdered women,"
The lingering screams of young women
Surging through the air,
That just aren't quite loud enough
For anyone to hear,
The mournful cries still ringing
Through the heavy, muffling air
As more and more pink crosses line the streets
In the city called Juarez.
"Have you seen my daughter?"
"Mi hija?"
"My wife?....."
"Mi mujer?....."
"My child?"
"Have you seen my child?"
"Mi hijo?"
"Have you seen the woman in this photo?"
"Where are you?"
"Donde estan?"
"Mi nina?"
"My girl......"
"I promise, I will find you"
"Prometo,"
"I just hope it's not too late........"
Billboards hung with pictures
In a last minute surge of desperation
Trying to find
All
Of the women,
Before it's
Too Late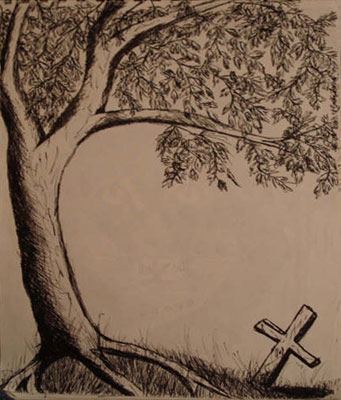 © Courtney K., Bethel Park, PA