If You Asked A Leaf
MAG
January 17, 2016
If you asked a leaf to tell you their thoughts
they'd say
that the trees are quite stuck up.
How conceited and arrogant
all because
they can touch the crystal sky.
A leaf would explain
the way the trees give elongated speeches
about the need for branches
and the exquisite beauty of roots.
A leaf would divulge in utter confidence
how the trees look down
and smile as twisted as an ingrown root
at those lesser.
So when the season melts into another
and the wind howls
you can hear the leaves wail
begging and pleading with the breeze
to snag and pull them down to the soil.
Leaves will cake the trembling earth
gleefully swept away
and the trees will sob their laments
waiting for the flowers to bloom
and the leaves to sprout their return.
Just so they can have someone to talk to.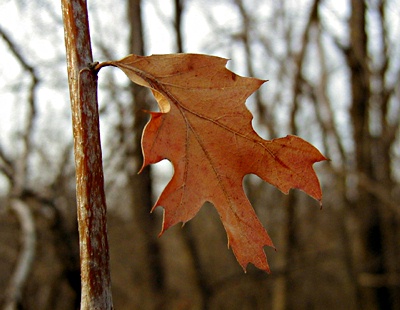 © Brad H., Lemont, IL