She's the One
MAG
February 10, 2009
She's the one
who's gonna save the world,
who's gonna save you, boy,
from whatever ails you.
A multi-symptom drug
to make sure you don't get too addicted
to the poetic upper of being
down.

She's the one who swears
to inaugurate her beach house
with banana pancakes and sleeps all day
on off-white sheets
held in a pair of warm arms
or curled up by herself
(She likes to believe she could die alone
and happy.)

Please understand,
she would love to make you her world,
but fears another apocalypse,
even though she knows she'd survive
with stronger wings than before.
Please understand,
she would love to love you forever,
but forever always seems to define itself differently
than she'd like,
so make no promises, and waste
all the time you have
together.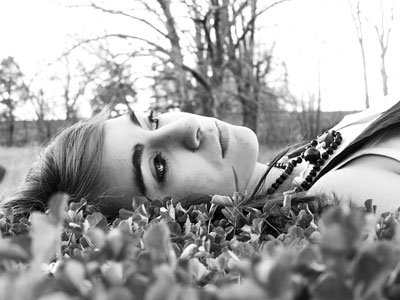 © Jasmine R., Bourbon, MI