What in the Lie …
MAG
February 10, 2009
She takes a shower in the dark
for the romantic notion
of the notions she has.
In a world where
brunettes are blondes
and curls are flattened to fit
like paper sheets
between careless fingers,
she is wavy gold,
pale moonlight skin in a
blue waterworld.
She has hope, but still fears
to write "I,"
to get off the phone at 2 a.m.
and lie still in the lonely silence,
to swim to paradise.
Maybe she should be alone.
Maybe she should be.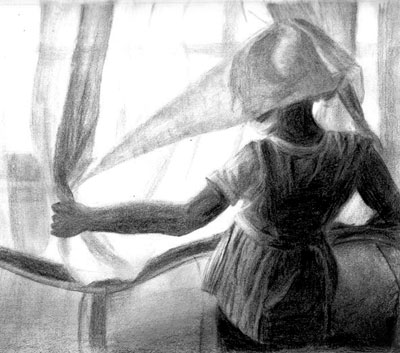 © Kelsey M., Davenport, IA