Your Last Poem
December 29, 2015
I miss you in the way that windchimes
are silent if there is no wind.
It is not to say that I constantly miss you.
It is to say that if I do see you,
my heart will beat a violent ballad
against my ribcage. The song's rhythm
is just the syllables of your name. I cannot
bring myself to hate the sound of it.

As I dedicate another poem to your memory,
I wonder when I will finally stop trying
to breathe new life into this corpse.
Why do I try to pump air into lungs
that no longer want to breathe?
Even now, your skeleton hand guides my pen,
your bony fingers press into my wrists,
and yet, I do not want you to go.

Today, I saw you again. My fingers
itched to lace themselves with yours'.
I wanted to clip my tongue so the
only words I could say were, "I love you".
But I botched the job and now all I
can say is, "goodbye".
There will always be a spot dedicated
to you in my chest-
I know that I am better off if
you never fill it.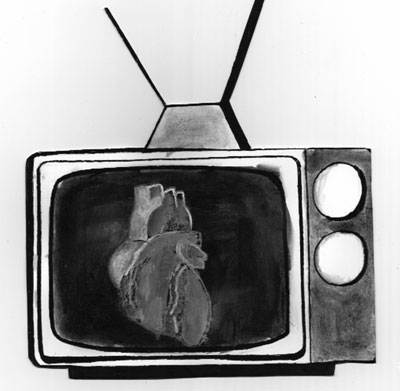 © Brooke S., Indianapolis, IN