one-way ticket home, please
MAG
December 27, 2015
Someone's world jumped
onto a cold set of tracks
at Jamaica station
early last week.
Someone's world jumped
into the universe next door,
leaving us all for
being too human.
At the time,
I was trapped at Penn Station.
A pain spread about my stomach
like a pen pressed against
a sheet of looseleaf.
MTA officials made announcements,
calling it a mechanical malfunction.
9-to-5 businessmen in
deep black suits with bluetooth headsets
groaned and bargained
for passage home,
ready to ride
through a stranger's graveyard.
Little kids ran through shops,
fingers sticky with frozen yogurt
and popcorn – surprise treats
used as pacifiers.
I sat in a well known coffee shop
pondering life and death.
The word suicide didn't hurt
like it used to, but I felt
connected to this stranger.
I thought about
that person's lover,
that person's sister,
that person's mother,
that person's friend.
I thought about how
all of their galaxies stirred and switched gears.
A planet of theirs – tremendous or trifling in their own imagination –
collapsed and changed the course of everything.
I wondered if their galaxy halted and
each star and planet mourned or
if their galaxy smoothed over the craters
and dodged all the meteors and
didn't even blink.
My galaxy shifted and
clouds laid thick.
Stars dimmed their lights in harmony.
A few years ago
or even a few months ago,
I would've cried
and thought about following this
stranger to train station heaven.
But now,
I thought about
my sister's galaxy,
my mother's galaxy,
my best friend's galaxy.
Now,
I felt sadness
but I also felt love.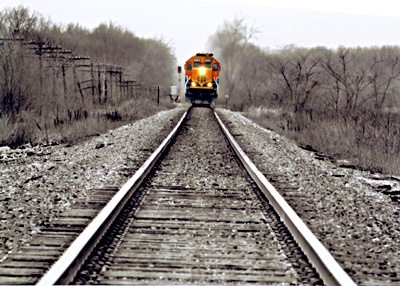 © Matt D., St Peters, MO