Corrupt
MAG
February 5, 2009
There are knicks in the
girls' bathroom doorknob
and I imagine someone has
a homicidal obsession
and that is where they count
their "privileged" victims.

In high school they all say
the universe is ours to save.
But we ended up just
shrugging our shoulders

and pinning each other up against the lockers.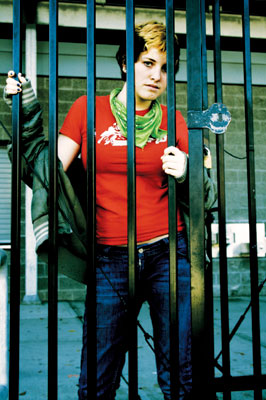 © Jessica C., Corvallis, OR