Watch Out
November 17, 2015
It's hunting season and it's colder than a snow demon's heart outside.
The group of foxes are walking through the woods doing their normal evening stroll.
They are laughing and having a good time, as if it were any other day.
Mom, Dad, brothers, sisters, cousins, aunts, uncles
The whole family is together
Always
The foxes love each other, they stand as one.
If one goes down they all do.
There is a calm man walking through the woods doing his evening hunt.
He is carrying his favorite shotgun.
Browning .12 Gauge
His father gave it to him when he was a young boy.
Even though the man's mustache is just chilling on his face and the hat is resting on his head, this man is a mass murderer.
The man decides to light a cigarette up.
The foxes get a whiff of smoke.
They freeze, not knowing that unfamiliar smell.
Before they can even think
BANG
There goes Dad.
The daddy fox's hair is dry, but wet with blood from where he was shot.
Dad says to run, but the foxes are too heartbroken to move.
This man made these foxes into a bunch of dead beat dads!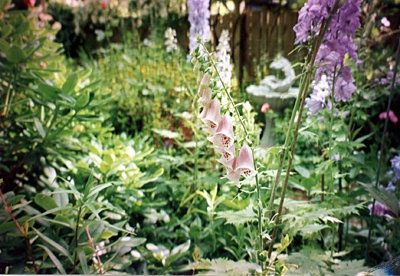 © Violet B., Phoenix, AZ