The Boy Who Could Fly
October 30, 2015
My mind reaches its outstretched fingers
across 2,780 miles of growing terrain
to you.
Canvas palms
long to frame your painted image
onto rigid walls.
Your laughter sings of nostalgia,
rises like swallows in open autumn air.
 
I learn to bend
a smile into a translucent crescent moon,
crooked arms into a bow.
I learn to turn
ribs against a magnetic current;
tell myself I'm only getting stronger
with each fight to breathe.
 
Your lips are thin willow branches,
flesh shaped into ivory bones,
your hollowed eyes wrap around hers,
thoughts knotted together,
they read of broken cycles
and heartache.
 
I hold back the truth
because it is something
neither of us wants to hear
and I'm still denying.
 
You tell me you are happy for once,
your smile blooms in confidence,
never afraid of falling down
or falling too deep;
I'm afraid of taking flight.
 
The sky is the only thing that connects us,
superglues its elbows across
two seas, two coasts,
strangers again.
I'm a ghost to you,
you've become a character
I spin alive in poetry.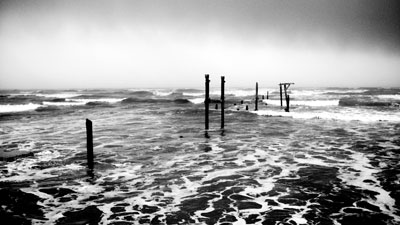 © Harrison L., Ruston, LA