Freedom Within the Bars
October 13, 2015
In the world in which we now live
No one remembers how to give.
We spend all our time taking,
And being all plastic and faking.
Money changes the weak mind,
And teaches us all to be unkind.
We disregard other living things;
And destruction is all that it brings.
All of the pollution in the air
Is only there because we don't care;
All of the creatures' pained cries
Are created by our modified lies.
But if I block out the faults of humanity,
I see nature's beauty and clarity.
I see mystery in the world around;
In the feeling and sight and sound:
Silhouettes of trees in the moonlight,
Watching wisely from their great height;
Wooded worlds of misted gold,
Busily hiding the secrets they hold;
Rivers of bright blue flooding the sky,
Fading into every thrilled tear you cry.
For within my eyes is a hidden door:
An open place filled with so much more;
A curious soul with free-flying wings,
And a heart that to its own beat sings.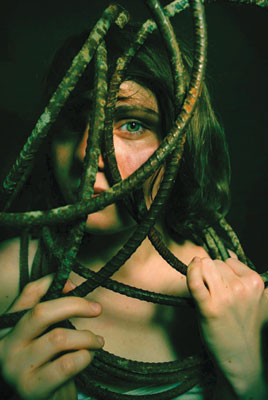 © Narongsukchai T., Sachse, TX