She is My Expression
September 24, 2015
I am an invisible entity in the night once more, my dark skin blending with the darkness of the day, giving me the true power of stealth, but with this sense of sight loss comes the realization that I can neither be seen nor acted with. And quite naturally, I feel the sense of loneliness that comes with it. But what was I even looking for to begin with? Why wasn't I in complaint in the first place?
I was always unsatisfied with what I had, praying that I escape it, but when things got well, only then would my wish be granted, ergo I was given more to complain about. So now my only escape is poetry. It's something about the way my words can strike the same broken chords in my heart, I'm in love with none but this, none but expression.
Ah, expression.
She is an outlet for the one constantly taking in whatever elements challenge him, she lets me be myself, even though it's literally not possible in my day to day. She lets me know what love is, what living can be, even though I may not know of it physically.
I sometimes find myself in the middle of a day, just fantasizing about what's possible in my writings, how I shall caress my lady expression at night. I clutch her in my dreams and kiss her every time my pen hits paper or my fingers hit keys. I stroke her hair everytime I lose my thoughts in fantasy. I show my love by completely submitting to her, submitting to my urge for more of it. I hunger for her, call me thirsty if you'd like, but I can't stop admiring my lady.
I found her in the middle of a bad dream, she grabbed me, lifted me, hugged me deep and we locked lips. When I woke up, I was anew, I was literally myself, I wrote and wrote until I didn't write anymore.
And I cried.
I had opened up my own prosperous little next-life. A heavenly formation of all things I intended to create in my own head. She was always there, even when others left, my true lady was expression, my true love was she.
And even in my loneliness, I know she is there still. So why gripe about it? You're never truly alone, though she is just a shadow in the minds of others, she is true inspiration herself in my eyes.
She is my expression.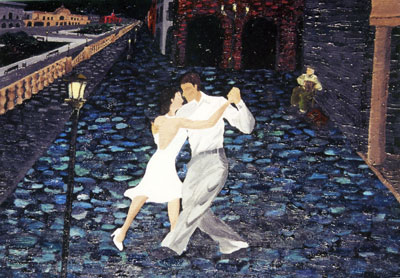 © Elizabeth M., Kannapolis, NC