Runaround
September 10, 2015
You remind of of the day after a storm.
When the show isn't cracked by dog prints and shoe tracks.
The air is so still -- resting from such a long night.
Like you after a fight,
You're calm and quiet and white noise,
Staring off blankly and you can't even see me.
You're healing.
Glossy and perfect so I don't want to touch--
A fragile but satisfying crack when I finally step.
Satisfaction doesn't last long after all,
You scream and wail and tell me to get away from you,
But then it snows again.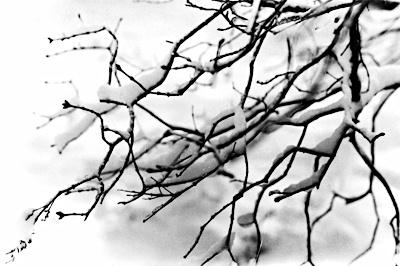 © Lindsey D., Marblehead, MA