Once Mighty and Proud
August 7, 2015
Once i stood proud, no matter what laid before, I would not know defeat, only victory no matter the cost i stood tall and fast.
Once I would take the fight to my emenies homeland, and either stood in victory or i laid down in death... once I removed evil from my country.
My red, white, blue flew behind me, with the souls of lost bothers and sisters blowing my mighty flag in the sky.
Once I stood before my great flag, and i saw proud bothers standing there....
....But today i stand there like before, but this time my mighty flag hangs with defeat and my lost bothers, are no where to be found.
Now i gasze towards the skies, "Oh lord help me find my way."
I whisper, as i bowl my head with shame.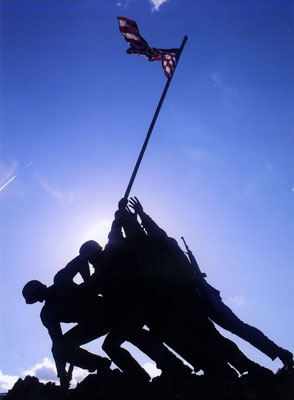 © James M., Glendale, AZ