Memory of a Star
July 28, 2015
I look up at the stars in the sky.
You look with me.
We stand in silence,
Our thoughts lost amongst those stars.
Lost to the sky that goes on
For ever and ever–
Space without end.
Just like life continues on,
Eternity after eternity.
But as the life of each star,
Must one day end
In a blinding explosion of heat and light,
So must each of our lives come to a close,
As we slip away slowly and silently,
Unnoticed by the universe.
Yet just as one star,
In its lifetime,
Can light the lives of billions,
So can one life
Light the lives of millions.
But even if that life
Only lights the life of one other,
That one will be forever grateful
For the special star
That touched its life.
And so, as stars are merely memories;
Memories of lives well lived,
That's where I'll remember you.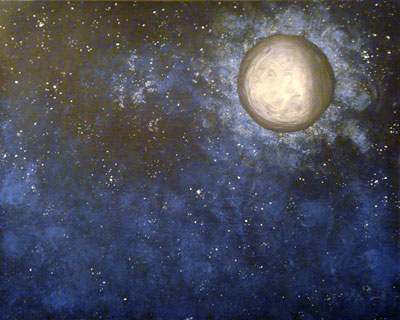 © Allison H., Vancouver, WA