Little Things
July 8, 2015
A flower growing out of the sidewalk.
A perfectly smooth stone.
Completely peaceful solitude.
Music.
Orderliness.
A brand new sharpened pencil.
Seeing love.
Experiencing love.
Knowing you are accepted.
Butterflies.
Water rippling.
11:11 pm.
Even numbers.
Long words.
Compassion.
Sometimes it's the seemingly little things that get us through the day. Other times they aren't so small. Whatever it is, it's there for a reason. Use it.
"When you're going through hell, keep going." 
-Winston Churchill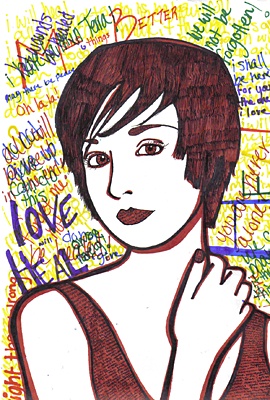 © Sara D., Aiken, SC