The Process of Forgetting
May 25, 2015
It's funny,
the way you look at me now.
Cold, lifeless eyes.
Those forbidden lips glued together
as if there's nothing to say.
We walk next to each other
every morning
as if we're just going through motions
leaving a space between us
that holds a million laughs
kisses
and priceless moments
that used to mean everything.
I never knew the memories would be left like this:
ignored
abandoned
and eventually forgotten.
Our stiff hands dangle next to each other
like strangers
pretending they've
never touched;
never met.
As if
they haven't held each other
a million times.
As if yours never held my face
accompanied by your "i love you"s and kisses.
As if.
Every day that passes
scares me.
Today I wrote
November thirteenth
on my paper
remembering it wasn't last january
or summer
because today
I am not yours.
Realizing
that every day that comes
and goes
is a day further from you.
I can feel
the space
between us  g r o w i n g
and everything we had
slipping
from
my
fingertips.
I can feel
the pages
of the calendar
turning away,
waiting for no one.
I can feel
that each day
my name means less to you
than it did the day before
as the color of my eyes
fades in your mind.
But at one time
you and I meant absolutely
e
v
e
r
y
t
h
i
n
g
to one another.
If only you remembered that time.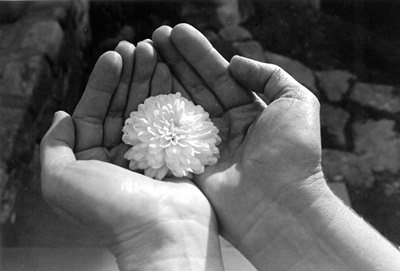 © Beth S., Marblehead, MA